Jigsaw (The National Centre for Youth Mental Health) are running an event  on the 14th September 2016 in the Mansion House.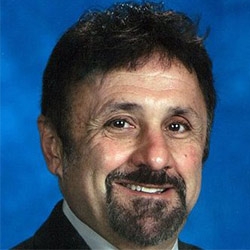 The event features Frank DeAngelis, the former principal of Columbine High School in conversation with Jigsaw's Dr Tony Bates.  After 35 years as an educator Frank has many lessons for parents and anyone concerned about or working with young people. In a wide-ranging talk he will cover topics such as:
– The importance of being present and staying involved as parents, even when adolescents tell us we're not needed
– Staying in touch with the role of social media in young people's lives
– How to spot a young person in distress
– The role of self-care for those working on behalf of young people
Tickets are €25 and can be booked online through Eventbrite.com and all funds raised will support Jigsaw's work with young people's mental health in Ireland. For additional details click here.